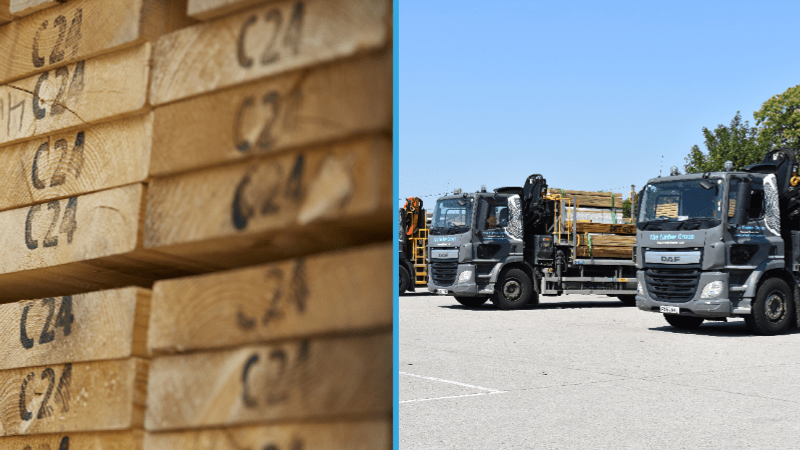 The Timber Group was formed from the merger of 3 of the leading timber importers & merchants in London & the South East - Beaumont Forest Products, T. Brewer and L&G Forest Products.
We combined our extensive knowledge and experience of the timber industry, so our customers can count on us as a reliable supplier of quality timber solutions for every job.
We operate from strategically placed branches in the South of England. We offer a variety of delivery options, and cover all aspects of the timber trade including sawmilling and specialist machining.
At The Timber Group, we are passionate about the use of wood in the construction and building industry and we set the standard with sustainable and environmental values that run through the core of our company.
​I started at The Timber Group (TTG) as a Yard Operative. I was then trained by TTG to get my forklift and milling licence. I then asked to take on the challenge of Sales Assistant, working on the busy trade counter, and after a year I became part of the Internal Sales team. A winning team and the right management are what makes TTG a great place to work if you're hungry for career advancement!

James Cripps

Internal Sales

High Wycombe

Having started at The Timber Group with zero experience in the industry, there has been plenty of opportunity for progression, I started off as a Yard Operative and briefly moved into the office as Trade Counter Sales, now I am heading the yard as a Team Leader all in the short time of 2 years, for progression and opportunity this is definitely the place to work.

Ronnie Russell

Yard Team Leader

High Wycombe

I like working with The Timber Group because I feel part of a winning team. I have enjoyed being welcomed into the Ascot branch and being given the trust to develop my role within the mill and yard operations. I have enjoyed the business to consumer interfacing I have been able to do.

Marco Moruzzi-Lee

Yard & Mill Operative

Ascot

Since joining the team at Ascot, I've really enjoyed working in such a lively atmosphere and found it to be a great learning environment to develop my own knowledge and experience.

Ben Godden

Internal Sales

Ascot